Company Overview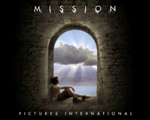 Mission Pictures International is a foreign sales, finance, and distribution company that specializes in high quality family and faith-based entertainment for mainstream audiences worldwide.
Founded in 2008 by Cindy Bond, MPI's primary focus and commitment is to create and build a trusted and vibrant brand of entertaining and life-affirming feature film and television programming. With our unique vision, passion and expertise we are able to strategically and effectively maximize our brand within the global marketplace. We achieve this goal by combining the power of our mainstream buyers, distributors and output deals with our international Christian retailers, distributors and global ministry relationships.
Headquartered in Los Angeles, MPI annually exhibits at the following Film and TV Markets; NATPE, Berlin, MIP-TV, Cannes, DISCOP, MIPCOM and AFM.