The Shunning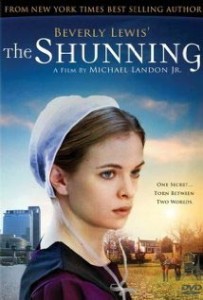 All her life Katie Lapp has longed for the forbidden things, but will her dreams come at a price too dear to pay?
Why would Katie's mother, a plain and simple Amish-woman who embraces the old ways, hide a beautiful satin baby dress in the attic? The staggering answers come on the eve of Katie's wedding to widower, Bishop John Beiler, with the arrival of a beautiful "Englisher" woman who has been searching for her, throwing Katie's life – present and future – into confusion.
Film Production Information
Director:
Michael Landon Jr.
Writer:
Chris Easterly
Cast:
Danielle Panabaker
Lapp Bill Oberst Jr.
Sherry Stringfield
Burgess Jenkins
Producer:
Michael Landon Jr., Brian Bird
Production Company:
Believe Pictures
Genre:
Drama/Family
Runtime:
MPAA Rating:
PG
Website: